Earlier this month we attended the US Dressage Finals in Lexington, Kentucky with our Equine Outfitters booth.
It was our first time attending the show and we had a wonderful time meeting new people and learning about the art of dressage.
It was also a great opportunity to promote our Equine Outfitter Elite saddle pad in the dressage cut, as well as a hand-picked selection of Equiline dressage pads.  Of course, we paired the saddle pads with coordinating fly bonnets by Talisman and Equiline, because we all know that accessorizing is a very important part of equine pomp and pageantry!
Our model, Shadow, was a popular focal point in the booth. Each day he featured a new bonnet for our #bonnetoftheday series on Instagram.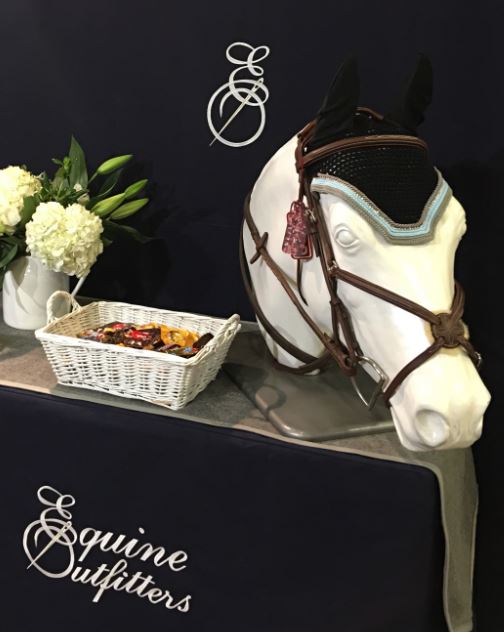 We had so much fun at the US Dressage Finals that you can rest assured that the Equine Outfitters booth will be attending more dressage shows in the future!