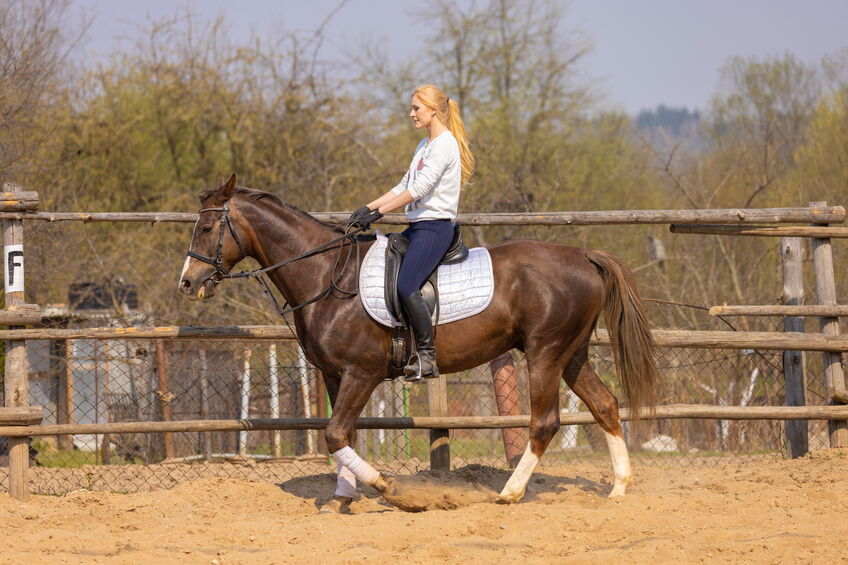 Horseback riding has mental and physical benefits that people of any age can experience. You can apply the strength you develop from this activity to multiple areas of your life and improve your overall well-being.
Here are a few benefits you can expect when regularly implementing horseback riding into your routine!
Improve Core Strength
Although riding is a pleasure and leisure activity, it also is a form of isometric fitness that can strengthen the core. The simple act of sitting on the animal forces the rider to balance. Riders must also use specific muscle groups for cueing the horse and engaging in the activity. This makes riding great for therapeutic purposes for those who are disabled or recovering from some form of injury.
The muscles that form the core are the hip, lower back, and abdominals. When you have a developed core, you will enjoy various benefits like a low incidence of injury, reduced back pain, excellent overall posture, etc. Horseback riding is a perfect way to develop this.
Relieve Stress
Horseback riding gives you a break from the stress of daily life and a chance to enjoy the outdoors. It is a relaxing activity, and the bouncing motion can trigger a massage effect, boosting circulation and improving relaxation for the rider. The more time you spend outside with animals can induce serotonin release, a hormone proven to boost mood and reduce stress levels.
Learn Patience
Teaching ourselves and a horse new skill is not easy and requires hours of repetition and practice. Our progress can be slow at first, so it is important to track your progress consistently and reflect on how far you have come!
If you want to get anywhere as a rider, patience is a skill you will need and will likely serve you in other aspects of life.
Whether you are just beginning your horse-riding journey or you've been at the sport for years, Personalized Products can supply you with plenty of helpful accessories you and your horse need. From custom horse clothing to equestrian bags and leather accessories, you can trust us to provide you with the highest quality products to keep you and your horse comfortable and stylish.
Contact us today to learn more about our custom products and unique services!