As Carrie wraps up the Kentucky Split Rock Horse Show she is packing a trailer and heading north to Traverse City, MI.
After years at Horse Shows by the Bay we have decided to get back to the now Great Lakes Equestrian Festival for a few weeks. Our Equine Outfitters booth will be set up form July 1st until July 26th.
We will not be doing any on-site embroidery or engraving but this will be an ideal time to stop and browse our display of products. You will be able to get more of a hands-on touch with some of our custom items and swatches as well as have some time to discuss any ideas or orders with Carrie.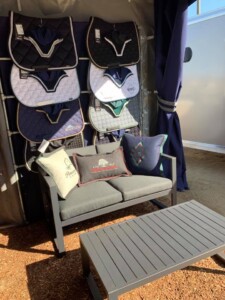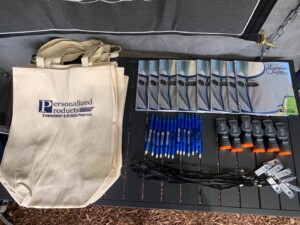 After July 26th, Carrie will be packing back up and heading back to Lexington, KY. The full trailer will be set up for onsite engraving, embroidery and order taking so be sure to stop in to see us!
Kentucky Summer July 28th – Aug 1st
Kentucky Summer Classic from August 3rd – 8th
USEF Pony Finals from August 10th – 15th
Kentucky Bluegrass Festival August 17th-22nd
KHJA Horse Show August 25th-29th.
We look forward to another successful season with all of our amazing customers.