It's that time of year again: Pony Finals time!
We are pleased to announce that our Pony Finals 2017 souvenir saddle pads are now available for order at the Personalized Products trailer, currently located at the Kentucky Horse Park.
This year's design features a whimsical interpretation of a seahorse, with a flowing mane and elegantly curved tail. We are offering the design and lettering in championship colors or, if you'd like to customize your saddle pad, you may choose your pony color and two colors for the lettering.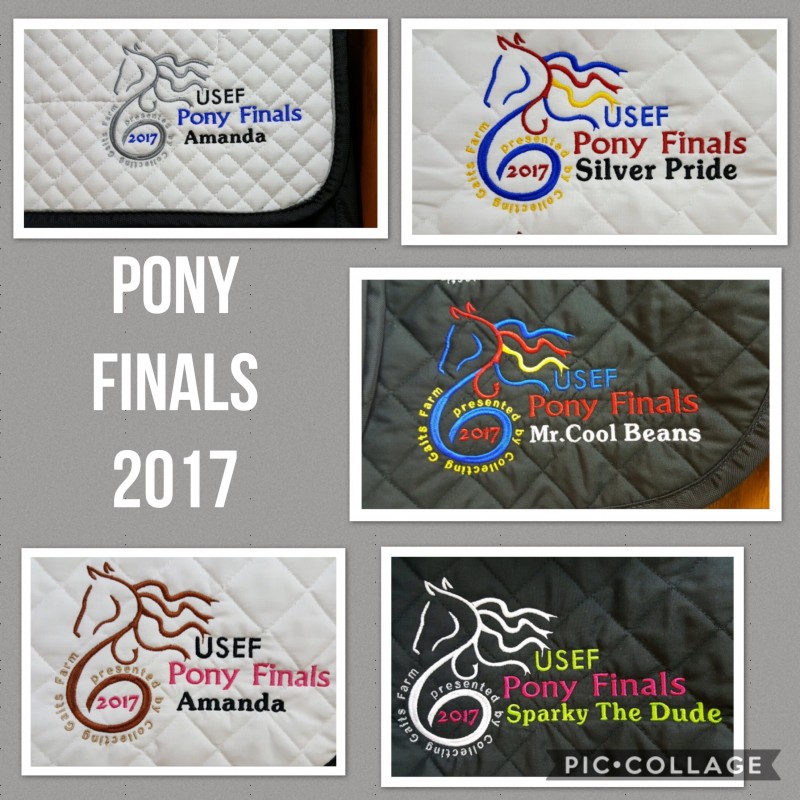 We have two styles of saddle pads available for purchase – Schooling/Jumper pads for $70, or Baby pads for $45. The price includes the design and one name (either a pony's or a child's). Pricing for any additional lettering begins at $10.
Please note that the souvenir saddle pads are only available for purchase during Pony Finals. Once Pony Finals 2017 has concluded, you will no longer be able to order the saddle pads.
Stop in and see us at the Kentucky Horse Park and order your commemorative saddle pads today!