We've just passed the halfway mark for WEF 2017, and yes, we are already looking forward to summer. We know that many of you are already planning your spring and summer travel and show schedules, and we'd like to encourage you to place your orders for custom stall drapes and stable accessories as soon as possible. Placing your orders early will help to ensure that you are ready to put your best foot forward with a beautiful set-up this spring.
For those of you heading to Europe this summer, consider adding a Euro wall or two to your repertoire. Not only are they compact and easy to set-up and take down, they are also excellent to use as sponsor walls.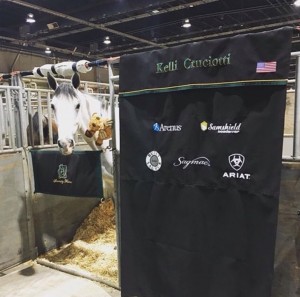 Of course, you will want to complete your look with matching stall guards, wrap holders and blanket bags. Not only will you be well organized, but you will also be stylish and the envy of those stabled nearby.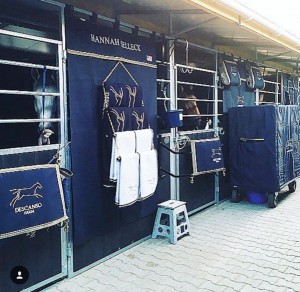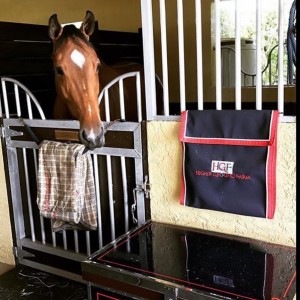 To place your orders for custom drapes and stable accessories stop by the Personalized Products trailer (currently at WEF) or call the store at 800-431-5257.