Last month saw an exciting new first for Personalized Products. We attended the IHSA Nationals for our very first time.

The Nationals were held in West Springfield, Massachusetts, at the Eastern States Exposition, also known as The Big E.
We traveled the 1,100 miles from Wisconsin to Massachusetts with an abbreviated version of the Personalized Products trailer. The trailer was fully loaded with IHSA gear, infrastructure for the booth, and engraving and embroidery equipment and supplies. We even brought one of our "retired" embroidery machines, Joe, along for the ride.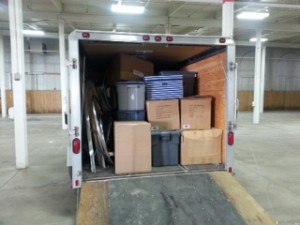 After a full day of setting up the booth, we were able to explore the facility and see what the IHSA Nationals was all about.
Of course, we were very excited to see the Personalized Products sign proudly displayed ringside in the main competition ring.
The next four days of the show flew by in the blink of an eye. We met a lot of new customers and caught up with a few of our existing and long-time clients.

The IHSA merchandise was a huge hit, which meant less to pack up Sunday afternoon!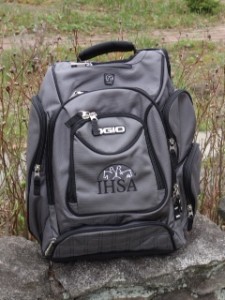 We had a fantastic first experience and can't wait for the IHSA Nationals 2016 in Lexington, Kentucky!

[msh_feedburner]