As we wrap up the last few days of summer, we're already looking forward to attending more horse shows this fall.  Both the Personalized Products mobile trailer and the Equine Outfitters booth will be making many appearances this fall.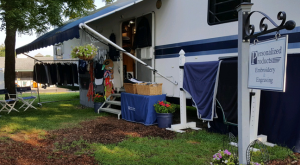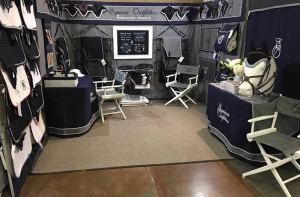 We begin our fall back in Lexington, Kentucky, for The Kentucky National at The Kentucky Horse Park.  From there, we head to Maryland for Capital Challenge Horse Show, followed by a return to Kentucky for the remainder of October and the beginning of November.
We will conclude the 2018 show season in Wellington, Florida, for Holiday and Horses.  Of course, you can always find us online or contact us by calling 1-800-431-5257 if you don't see us at any of our fall shows!
The Kentucky National
September 19-23
Lexington, KY
Capital Challenge Equitation
September 28-30
Upper Marlboro, MD
Capital Challenge Hunter Jumper
October 1-7
Upper Marlboro, MD
Kentucky Dressage Association Fall Classic 1
October 11-14
Lexington, KY
National Horse Show
October 25-November 4
Lexington, KY
US Dressage Finals
November 8-11
Lexington, KY
Holiday & Horses
November 27-December 2
Wellington, FL