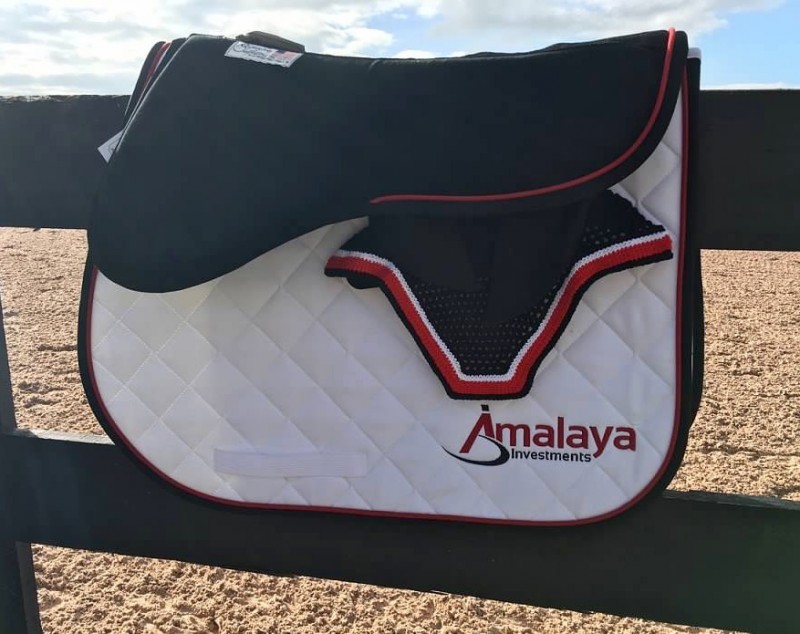 Personalized Products is proud to introduce the Equine Outfitters Half Pad. Custom made in Wisconsin, the EO half pad is the perfect complement to our EO Elite saddle pad.
The perfect balance of style and functionality make this half pad an excellent choice for going from the practice ring to the show ring. The half pad features memory foam (available in two levels of firmness), a hidden top zipper that allows for easy removal of the foam inserts when laundering the outer shell, and a breathable mesh bottom to allow for airflow and prevent moisture build-up.
Fully customizable, the half pad is available in three base colors with seven trim color choices, and 16 piping color options. It is available in two different sizes. The Classic size, which is better suited to the traditionally cut and sized saddle, and the Modern size which is better suited to the larger, high-tech saddles. The custom half pad may also be monogrammed, adding that personal touch we like so much.
For more information, call us at 800-431-5257, or stop by the Personalized Products trailer and take one of our demo half pads for a test ride.