We've just completed the first two weeks of the Winter Equestrian Festival in Wellington, Florida and for those of you heading to Europe in the spring, it's time to start ordering your custom horse clothing, stable accessories, and drapes!
Our custom-made products by Equine Outfitters takes at least 4 to 6 weeks in production. If you need horse clothing, stable accessories or drapes by the first of April, you should order as soon as possible to guarantee that it's completed in time for the spring shows in Europe.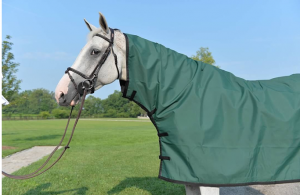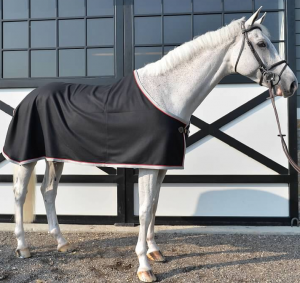 Spring weather in Europe can often be questionable at best. For those wet, blustery days at the show we recommend our custom rain sheets and wool dress coolers. Both are stylish and will keep your horse dry and warm, respectively.
We recognize that hauling a lot of things to Europe can be cumbersome and expensive. Our custom stable accessories and Euro wall drapes make for a complete, professional look without having to do a full set up. The Euro walls fold flat for convenient packing, as do the stall guards and bandage holders.
Stop in and see us at the Personalized Products trailer at the Winter Equestrian Festival to place your orders or call us at the store in Wisconsin at 1-800-431-5257.