As 2015 comes to a close, we'd like to take a moment to reflect on what a fabulous year we had. 2015 was a year of firsts and new developments for us.

The beginning of the year saw a launching of several new products under our Equine Outfitters line. The line of stable accessories expanded to include aisle guards, stall guards, bandage holders, blanket bags and Euro walls.

The Equine Outfitters Elite line of saddle pads also debuted early in the year, with half-pads joining the line in the fall.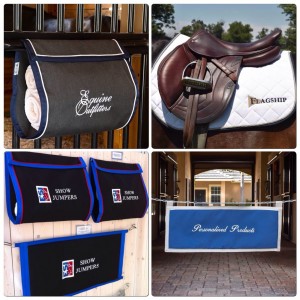 In April we attended our first Longines function, the Longines Global Champions Tour Miami. This was also the inaugural event for our Equine Outfitters booth. We gladly passed out commemorative baseball caps and sunscreen to all of those in need. An Equine Outfitters Elite saddle pad was signed by many of the grand prix riders and later auctioned off to benefit Endeavor Therapeutic Horsemanship. Who knew show jumping on the beach could be so much fun!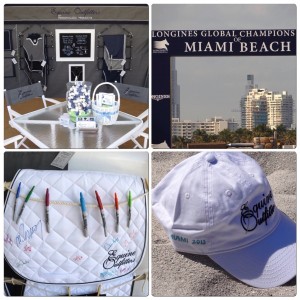 Early May found us far from home at the IHSA National Finals in West Springfield, Massachusetts. This was our first year partnering with the IHSA and attending the finals. We had a wonderful time with all of the collegiate riders and are looking forward to the IHSA National Finals in 2016 in Lexington, Kentucky.




In October we packed our bags and headed to the West Coast to attend the Longines Masters of Los Angeles. The Equine Outfitters booth looked sharp with our new display for the Elite saddle and half-pads. We enjoyed seeing many of our East Coast customers and met lots of new West Coasters, who we look forward to working with in the future.




Now that 2015 is essentially in the books, we are already looking ahead to 2016 and lots of new endeavors. Stay tuned to our social media accounts to follow along on all of our latest and greatest adventures!